Shopping Cart
Your Cart is Empty
There was an error with PayPal
Click here to try again
Thank you for your business!
You should be receiving an order confirmation from Paypal shortly.
Exit Shopping Cart
Going Organic and All That Jazz
www.instagram.com/jazzablanca
Buy Organic/Non-GMO Verified
| | |
| --- | --- |
| Posted on January 22, 2020 at 9:50 PM | |
There's a new monster coming to your table. Be aware of it and don't invite it into your home. GMO 2.0 is RNAi. In short, it interferes with the natural signal that RNA sends to the DNA (telling it what to do). For instance, the instruction for a potato to turn brown is silenced, allowing the potato to look fresh for a long time. Arctic Apples have the RNAi technology and the Pink Pineapples are also modified RNAi. My concern is that this food is heading to the market, unlabeled and untested. What will that RNAi gene silence in the human body? Only time and ingesting it will show results. Product and safety testing is being done on the consumer.. The uproar and noise being made about discovering exactly how dangerous Glyposate and BT toxin is to the public's health has kept the focus there while the chemical companies have silently unleashed another dangerous product to the public.
https/www.huffingtonpost.com/stacy-malkan/gmo-20-foods-coming-your-_b_12198594.html?ncid=engmodushpmg00000003
 This is another documentary exposing world contamination by using Roundup ready seeds and Roundup spray. BT toxin and Glyposate are the active ingredients in the products. (Causing a multitude of diseases including birth defects.)
  https://www.vimeo.com/ondemand/gmchildren/271371480 ;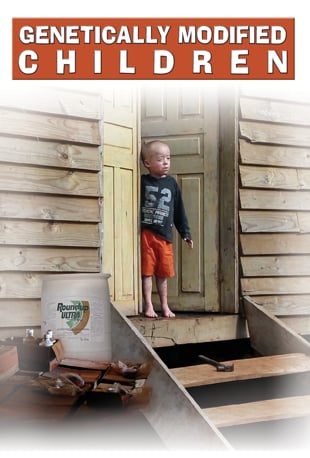 Categories: None
/